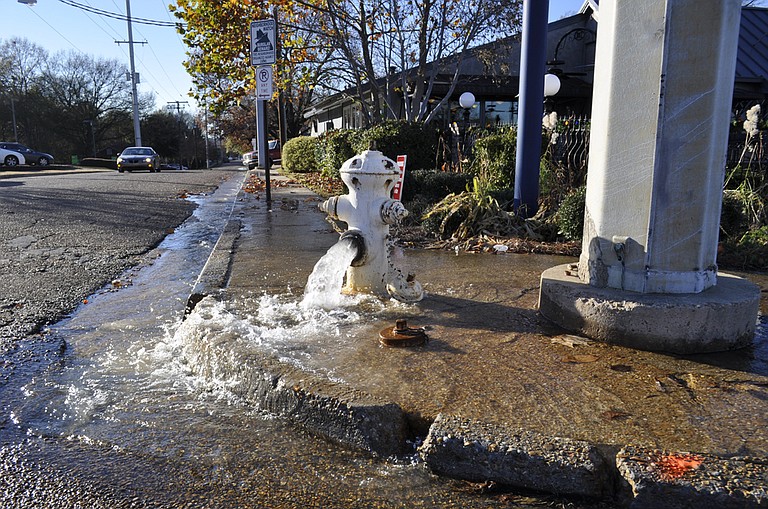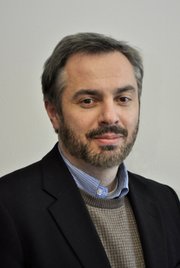 I'm not going to lie—the JFP staff was gearing up for a runoff in this year's Democratic mayoral primary. We'd seen polls that put Chokwe Antar Lumumba in first place, but with a plurality of votes—in the 30-percent realm—even if we believed that was probably a low prediction. It looked like the real race would be to see whether Sen. John Horhn and Hinds Supervisor Robert Graham would make the runoff. (That was before Graham's commercials with his wife's dog.)
In the end, Lumumba won outright with 55 percent of the vote, something that hasn't happened in a Democratic mayoral primary in quite a while.
I won't say it was a complete shock—Lumumba's father's poll numbers were a lot softer than his final tally, and the younger Lumumba had a strong showing three years ago in the special election to replace his father. That tells me that Team Lumumba has a heck of an organized ground game—something that certainly seemed to play out on Primary Day.
It's also something that gives me a great deal of hope for Jackson under a Lumumba administration. If their campaign is that well organized, then maybe, just prayerfully-maybe, Lumumba's administration can be well organized, too.
I've been saying it for a hot minute about Jackson, and particularly about creatives, professionals and local business interests in Jackson—we need to get organized.
Jackson needs a good ground game.
On his Facebook page, Clarion-Ledger editorial cartoonist (and otherwise fabulous person) Marshall Ramsey said "we're all in this together" as he summed up the mayoral race. While this mayoral election was relatively tame compared to some we've seen, there has still been harsh rhetoric and fear mongering during campaign season.
We have to continue to say loudly—and mean it—that we're all in this together. It is time to create jobs in Jackson and not just plump contracts for donors (as well as questionable ones with multinational corporations). It's time for the City to do some serious planning when it comes to infrastructure and economic development—and it's time for the citizenry to get organized and get involved.
Jackson has a $364-million annual budget and well over a billion dollars' worth of problems. We need to find some sort of will, determination and game plan to make good things happen in this city—and to build the tax base. Those things will only happen when we're working together.
In recent weeks, I've had more than a few conversations with people who are moving to the Jackson area, or who are from here but now live in the suburbs. And I get it. There's an assumption—probably a reasonable one—that when you live in a city, it should provide certain services and amenities simply because you're a taxpayer, a ratepayer or a resident.
As many of us know, in Jackson, it doesn't quite work like that.
This city has problems—and while some folks like to sit in the country and catcall Jackson, saying the problem is "Democrat (sic) politicians," we know that the city has suffered ridiculous levels of Jim Crow and racial upheaval, urban renewal, redlining, white flight and economic flight. Oh, and there was that era in the 1960s and '70s when the white folks picked up all the stuff they could in the public schools and moved it to Council schools along with their kids—and have pretty much refused to fully fund public schools ever since.
Let's acknowledge that. Let's also acknowledge that over the past few decades a variety of city administrations have let us down in terms of the level of service and commitment they offer to residents from water to roads to business permitting to squandered economic-development efforts.
But that doesn't mean that the best plan is to sit back and complain about it. Let's leave that to the "leavers."
Local businesses are economic drivers. They create jobs, make investments, and rally the public and one another to respond to the community's needs by training others in business and entrepreneurship, donating to charity, organizing events, building parks or working with the schools, and mentoring kids.
What's most promising about Lumumba to me is that he's been steeped in a tradition of organizing regular people toward common goals. I think that's one place where he can make a real difference. Deeply understanding how to motivate people to work together can be a powerful tool in the right hand.
I plan to watch Lumumba carefully (to make sure he's doing the right thing) and participate all I can in getting organized to get Jackson on the right track. My approach will be to help organize businesses, makers and creatives so our needs are heard and our talents tapped. (One way is through TeamJXN and THIRDspace, a new after-hours gathering that TeamJXN inaugurates this Thursday at Deep South Pops in Fondren, and that will move all around town throughout the year.)
Assuming Lumumba wins the general election, he'll also put Jackson back on a national stage. Folks will be watching this town (and the metro) to see how we deal with issues involving equity, economic development, education and opportunity. (Some of them can help us, too; they give grants, focus resources, and offer support and best practices.)
Lumumba's slogan is "when I become mayor, you become mayor." While that could just be a nice political phrase, I say we take him up on it. At 34, Lumumba is a relatively young man—but he's well educated, had fantastic parents, and has a supportive and productive family. I've spent some time with him, and I like a lot of what he says.
Leadership is motivating people, not doing it all yourself. If the presumptive mayor can help get us organized, we can take it the rest of the way. Let's build a strong Jackson that works with its government, encourages its workers, and steps in when necessary to make sure our interests are heard and responded to.
When Lumumba says "People's Assembly," he tells me he means all the people (As in, "We the People," remember?)
Let's make it happen.
Todd Stauffer is the publisher and co-owner of the Jackson Free Press.