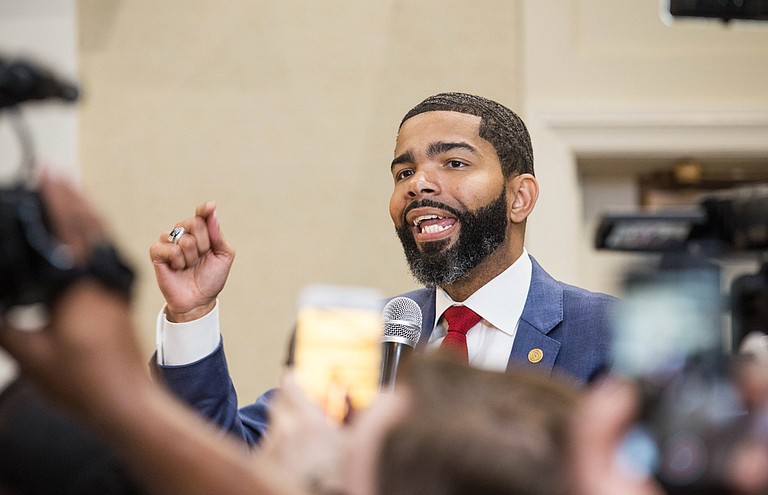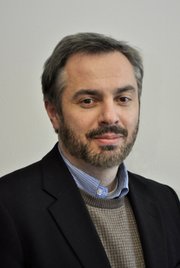 I've had a number of great conversations recently with local business people who are curious to see where our city is headed now that the primary is behind us, and it appears that Chokwe Antar Lumumba, who surprised many by winning the primary outright, will be our next mayor. Some of the people I'm talking to didn't support Lumumba, but knowing the JFP endorsed him in the primary, they ask me how I feel now that he's likely to become mayor.
While Lumumba now faces Republican and independent challenges in the June 6, 2017, general election, it seems likely he'll be sworn in as mayor on July 1. And when that happens, the next chapter in Jackson's history will begin to unfold.
I'm optimistic. I've probably had the opportunity to spend more time casually conversing with Lumumba than any prior candidate since the Jackson Free Press launched; he's come to the JFP offices a few times for interviews and stayed to chat about his vision for the city. We've seen his wife, daughter and campaign-managing sister all over town during the campaign over many months, as they've attended events, or we've been involved in forums, or we just see one another in the same restaurant.
In my experience, Lumumba is a charismatic but down-to-earth man who expresses a lot of love for the Jackson and its people. He believes his style of governance—and the tradition of organizing that he was born into and steeped in—will benefit "all of the people," as he puts it.
So I'm hopeful that if he takes the oath of office in July, he'll quickly become the "Organizer in Chief"—getting not just the City and its departments in better shape, but organizing citizens as well, so that we can move as one people toward progress.
Over the years, we've come to expect the city's politics to be a little more retail and transactional than the People's Assemblies seem to suggest. For many people, the interaction with their government or municipality looks like this—pay your taxes and your water bill, get your car tag, complain about the long lines, set up your homestead exemption and vote every four years.
But we need to be honest—Jackson needs more focused energy from its citizens than this hands-off approach. The capital city has infrastructure, fiscal and education challenges. The only way to overcome those is to get ourselves organized and help the city as a citizenry invested in its success.
Some people bristle at the idea of "People's Assemblies." (I'll admit that they sounded a little "communal" to me when I first heard about them). But I think they're a good idea. The more Jacksonians attending community, neighborhood or school-board meetings—or, assuming they take hold under Lumumba, checking in on the People's Assemblies—the more motivated problem-solvers we'll have in the game.
Being an engaged citizen means calling the 3-1-1 line or getting through to your city council member to let them know about something important in your ward. It means the occasional afternoon or evening spent on public business outside of the voting booth—maybe some volunteerism or nonprofit work. You may already be involved in youth sports or church activities or similar pursuits—if there's a way to take that knowledge or experience into other venues and help Jackson or its citizens do a better job of addressing needs or celebrating victories, that would be a big win.
For this moment, in this city (and, frankly, in this country right now), I think what's most important is to open your arms to the opportunity to get involved in local organizations and make a difference.
If you're a business owner or professional, join TeamJXN (teamjxn.com) and get involved in our placemaking efforts—you can join a committee to help us organize events in the city aimed at young (and young-at-heart) professionals who want to make a difference in the city limits.
If you'd like to get involved in dialogues here in town that are expanding understanding among people of different races and ethnicities, check out Dialogue Jackson (formerly Jackson 2000) at jackson2000.org. Get involved at the committee level, and you can help us expand the dialogue to different venues around town (schools, churches, community groups) as well as broaden the topics we cover to include specifically addressing neighborhood, municipal and systemic issues.
If you're a teacher or media professional, reach out to Donna Ladd and see if you can get involved in the Mississippi Youth Media Project (youthmediaproject.com), which has its Summer Intensive happening now. Their team is also planning year-round programming for teenagers to learn to tell their own stories and shape their narratives, as well as gain needed career and workplace skills. Write her at donna@youthmediaproject.com to get involved.
Don't forget the JFP Chick Ball to help prevent domestic abuse and help victims. Get involved at jfpchickball.com. (Hint: Now is a great time to donate an item or gift card for the silent auction.)
Into trails? JXNTrailBlazers (jxntrailblazers.com) has meetings, cleanup dates and information in particular about the Museum Trail that is underway with development, designed to run from downtown Jackson to the Museum of Natural History and Mississippi Children's Museum in LeFleur's Bluff State Park. Bike Walk Mississippi (bikewalkmississippi.org) offers an opportunity to get involved in the broader discussion about transportation options in the city and state.
Working Together Jackson creates a forum for building trust in the community among a variety of different institutions, particularly (but not exclusively) religious congregations and nonprofit groups. It gains pledges from officials and to run programs for job training and workforce development, as well as blight reduction, crime reduction and many other areas of focus.
Of course, there are many more, and I encourage you to post invites under this story at jacksonfreepress.com.
This week, though, you have a specific civic duty as a Jacksonian—go to the polls and vote in the general election from 7 a.m. to 7 p.m. on June 6. We again support Chokwe Antar Lumumba and his promise of a more organized future for Jackson.