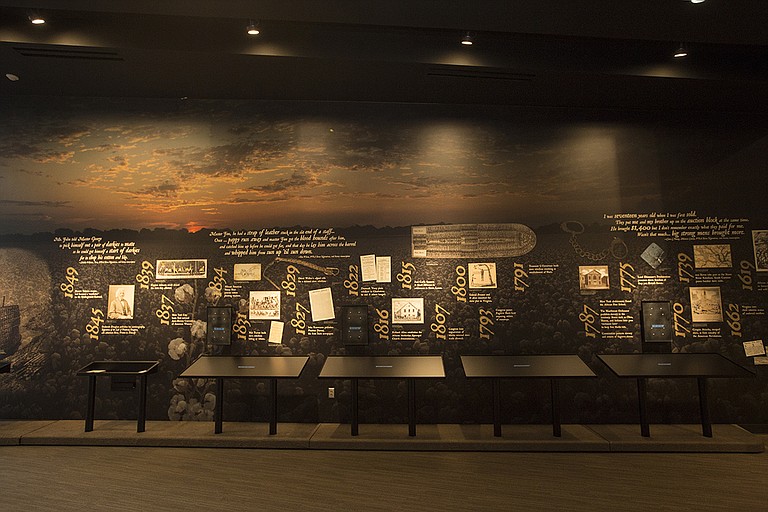 Wednesday, September 20, 2017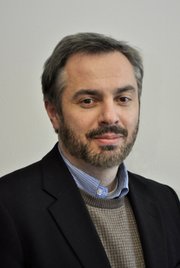 The Jackson Free Press is 15 years old. It's still sinking in a little. No, it doesn't seem like "yesterday" to me when we started the JFP—because it's been a long road, and sometimes a tough one. When you set out to create a locally owned, locally proud small media outlet in a town filled with corporate TV, radio and newspaper competitors—and your goal is to offer a voice for progress from the capital city in the sea of "red" that is Mississippi—it is not always going to be easy sledding.
But we decided Jackson (and Mississippi) could use this voice, and we had some sense of how we'd go about it. So we decided to do it ourselves. DIY.
JFP has had four different offices, three web platforms, two logos, quite a few smart-phone apps that we don't support anymore (although I've got my eye on another ...) and, once upon a time, two office cats with many temporary feline boarders.
In all that time, I'm proud to say that the JFP has one publisher. Me. (I'm pretty sure The Clarion-Ledger has had six publishers in that time ... that they've admitted to.) We've also had one editor in 15 years, Donna Ladd, who has won approximately eleventy million awards with her staff in that timeframe. (Give or take.)
But perhaps just as amazing to me as the JFP's continued existence is the idea that creative, messy, get-involved Jackson is still here. (Not that "they" aren't coming for us—and our airports and our schools.)
It's fantastic that so many creative, progressive, professional, engaged Jacksonians are still here—doin' what they do.
And we've made a lot of progress in this city. Compared to 15 years ago, we've got an outstanding foodie scene here; the music scene is pumping and blowing; you've got public art, events in the "square" and tons of folks supporting these efforts.
How about the developments? The King Edward and Standard Life are residential/hotel and retail. The Art Lofts open soon. The Meridian in Fondren is a year old. The District at Eastover is a full-blown concern with a restaurant that had an hour-long wait last Friday (and more to come).
This year Jackson will open the first publicly funded Civil Rights Museum in the nation, welcoming, we hope, tens of thousands of new visitors to downtown Jackson each year.
Across the street from it, a new "innovation hub" is taking shape on State Street, with Coalesce (home of our local "1 Million Cups" on Wednesdays at 9 a.m.), Innovate Mississippi, Podastery/Satchel and soon a new nonprofit coding academy for motivated high-school grads.
And there are like nine hotels planned for Fondren. (I'm kidding. A little.)
A few weeks ago, the Greater Jackson Arts Council—which is a key driver of awesome public art and placemaking for Jackson—brought Yancey Strickler, CEO of Kickstarter, for an inspirational luncheon keynote at the new Westin Hotel downtown. I left that talk (and a community "talkback" with Strickler) with this crystallizing thought—Jackson is the "DIY City."
Back in the day, the Jackson Free Press called ourselves an "alternative newsweekly," in part because there was an industry of such papers (we're still a member of the Association of Alternative Newsmedia) and in part because we wanted to make it clear that we were an alternative to the corporate media that dominated at that time. The Clarion-Ledger was busy marketing its coverage to the white-and-economic-flight crowd in the suburbs, and local TV kept us apprised every time the police scanner went off, at least in Jackson.
Our initial business plan pointed out how music and entertainment coverage in the C-L at that time generally sent people outside of Jackson for their recommendations. We wanted to do something about the way Jacksonians felt about themselves, how they were portrayed and how free the progressive thinkers among them felt to express themselves—which was not much.
Donna and I don't focus much on the "alternative" part anymore, working instead to be Jackson's best news source, period, on local and state issues and entertainment. As our team has pushed deeper and deeper into digital publication, the JFP offers not just our "newsweekly" in print, but also free daily news (jfpdaily.com), as well as Jackson's most comprehensive music and events calendar (jfpevents.com).
And we've got a quarterly magazine, BOOM Jackson, that's pushing 10 years old (boomjackson.com), championing innovation, local grit and entrepreneurship.
Our focus at the Jackson Free Press (in print and at jfp.ms) continues to offer serious, in-depth coverage of local issues, with a focus on the solutions, not just the problems. Our readers deserve thoughtful coverage; too often, the "news" is simply about the most tragic or painful thing happening at the moment. At the JFP (and with Donna at the helm), we work very hard to spend a good deal of time on "how do we fix it?" space instead of just "who do we blame?"
This week I helped host the MakeJXN "shark tank" event put on by TeamJXN and sponsored by Fuse.Cloud. It was, once again, an opportunity to hear four great ideas for improving the quality of life in Jackson that are being produced by local folks working to make a difference, knowing that the city and its citizens have fewer resources to devote to this issues.
It was another reminder of that DIY spirit to solve problems in Jackson—something we can all get out and support.
So, as we enter the 16th year of JFP's DIY existence, I'd like to shout out a few trends—tech startups, fantastic food, urban residential, open-air markets, local businesses getting organized—and invite you to "DIY" along with us. Join a group—I'd recommend TeamJXN (teamjxn.com) for starters—then grab a JFP and get out to a local business, restaurant or venue, and have a good time.
Tomorrow, get up with the goal of making a difference in the DIY City. Be intentional. Get off the sidelines and get involved in the solution. It's in your self-interest to make Jackson a better place to live; it is up to you.
Today's Jackson—the most "radical" city in the country—may just be the best place in America to do it.
Todd Stauffer is the president and publisher of the Jackson Free Press. Send him ideas at todd@jacksonfreepress.com.