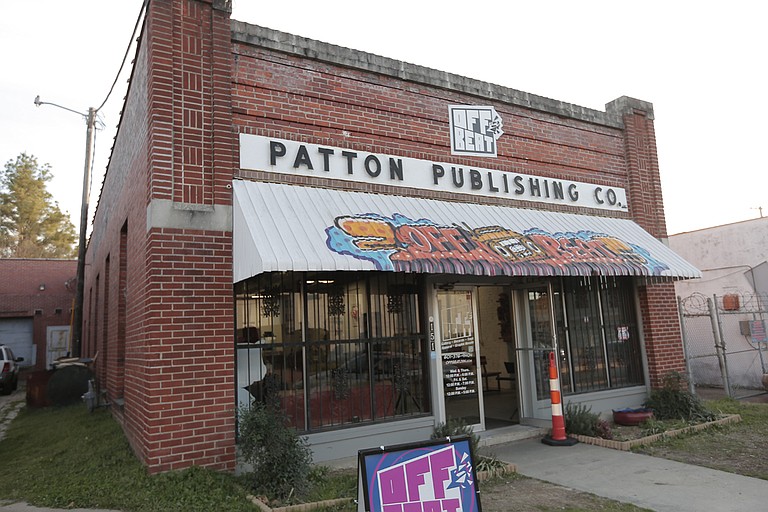 Wednesday, February 7, 2018
Valentine's Day is a weird holiday.
For starters, there is the "reason for the season," Saint Valentine, whom we know pretty much nothing about to the point that he might even be a conflation of two people. Of course, for most of us, Valentine's Day is more a celebration of significant others than third-century Roman dudes.
Each year, on the week of Feb. 14, we party like it's every couple's wedding or dating anniversary on the exact same day. Before February even rolled around, I started getting emails from Amazon and all other manner of online market touting sales on a special something for my special someone.
You and your better half may be like my wife, Jeana, and me, though. We're more experiencers, for lack of a better word, than consumers. Instead of buying gifts, we like to check out new places or go eat at restaurants we haven't tried yet, and the lovely thing about this approach is that we can often do that within the metro area.
We try really hard to stay active in the Jackson community and not be homebodies all year round. There aren't many weeks where we skip absolutely everything and just hang out at our house. If you don't see us at least once a week a local restaurant or an event in Jackson, we are either out of town, or you should alert Will Smith and Tommy Lee Jones of a possible alien abduction. Is that reference too old? Sure is.
This Valentine's Day is going to be different on purpose. Life has been a lot busier for us over the past couple months. Jeana has taken on big projects at work and at home, like learning to screen-print T-shirts, and designing logos and merchandise for some musician friends. Meanwhile, I'm trying to do the "secret rock star" thing, playing a lot more out-of-town shows on weekends, writing and recording new music, and doing my best to learn about sound engineering to help out at our church.
We'll still go out and celebrate at some point this week, but after all that, the idea of trying to fight the crowds on Valentine's Day sounds extra exhausting.
We definitely don't knock anyone who is planning on going all out this year—in fact, more power to you—but to be frank, we are both tired. Instead, Jeana and I decided on a quiet night in, hanging out with our dogs, cooking dinner together and playing video games. She's also doing her darnedest to track down matching pajamas for reasons that are beyond me.
I think people sometimes undervalue a quiet night at home, especially at a time of the year when others expect us to be out and about, but when we get busy with life, it is easy to confuse needing a night in with having nothing to go out for.
There is a funny, paradoxical quality in Jackson that I'm sure happens all over the world: On any week, someone can say the phrase, "There's nothing to do here," while also having so many options available that they end up doing nothing at all.
We can be bizarrely down on Jackson when we shouldn't be. I can't tell you how many times I've heard people go to bat for Jackson, saying how awesome it is, just to have someone else knock them down instantly. "Well, what about Memphis? What about New Orleans?" The response usually shifts to, "Yeah, it's not that cool." Jackson has problems and things that we're working on, but those problems don't negate the great things about the capital.
Jeana, my band mates and I recently spent some time in Hot Springs, Ark., which was already gearing up for Valentine's Day in the first week of February with tons of couples coming up for visits. I will admit that one of the first things I thought when we entered the town was how cool it was and how I wished Jackson had enough to attract people in the same way. But the more time that I spent there, the more that I began to wonder why that arguably smaller town is more successful at drawing people. I'm sure that at one point the eponymous hot springs played some pivotal role in that, but in 2018, hot water kind of falls short of the Eighth Wonder of the World.
There are some obvious things that we don't have, such as bathhouses and more kitschy entertainment options like wax museums, but there are plenty of things that we have in common, including cool local restaurants, architecture and nature attractions. A fair number of tourists may come to Hot Springs for overpriced crystals and mineral water, but there are far more visitors in the town for the arts and food.
Both of those scenes are thriving here in Jackson and have been for quite some time. I'm convinced that the biggest differences between our two towns are confidence and support.
At all the cool businesses that we visited in Hot Springs, it wasn't tourists but residents filling tables and bar stools. I wouldn't claim to know much about running a small business, but I do know that if locals stand behind their favorite local spots, then those shops stand a much better chance.
A couple years ago, Phillip Rollins, who owns one of my favorite Jackson businesses, Offbeat, told me that if every customer even bought a soda from him each week, then he would never have to worry about whether his store would stay open.
As I said, I'm not much of a consumer. Whenever TV news anchors blame the millennial for inadvertently bringing down an industry, I'm that guy. However, I always try to buy something when I'm in Offbeat. On my most recent visit, I decided to combine that support for the store with Valentine's and bought a Gundam model kit as a small pre-V-Day present for my wife. Similarly, whenever we do go out to celebrate properly, you can bet we'll be dining locally.
Instead of taking to the Internet for gift ideas, why not use Valentine's Day as an opportunity to show love for your city, too? You can stop by your favorite local store to pick up a thoughtful gift or take your significant other to one of the countless local restaurants hosting special dinners.
There are also tons of concerts and activities right here in Jackson if you and your loved one are looking for something fun to do together this week. You can find plenty of those on our events calendar (see page 21) and even more at jfpevents.com.
Even if you're one of the couples like Jeana and me who plan on sticking to home base like we're on house arrest on Feb. 14, look for little ways that you can use Valentine's Day to also show love for the local.