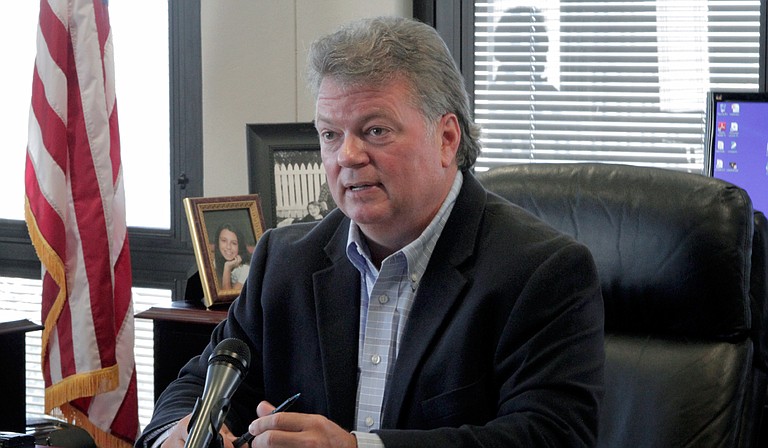 Thursday, February 8, 2018
JACKSON, Miss. (AP) — The Republican-led Mississippi House voted Thursday to limit the powers of the attorney general who's the only Democrat in statewide office. But it's unclear whether the proposal will survive in the Senate.
Republican Rep. Mark Baker of Brandon wrote House Bill 1238 , which would prohibit the attorney general's consumer protection division from suing private businesses for actions that are allowed by state or federal laws or regulations.
The bill passed the House 57-52 on Thursday. The bill was held for the possibility of more debate in that chamber.
Baker, who is an attorney in private practice, said the current attorney general, Democrat Jim Hood, has been awarding no-bid contracts to private lawyers to sue companies on behalf of the state.
"One person is affecting public policy in the state of Mississippi to the point that it affects economic development," Baker said.
Democratic Rep. Tommy Reynolds said Baker's bill is an attack on the powers of a statewide official whose job was created by the Mississippi Constitution. Reynolds also said lawsuits filed by the consumer protection division have brought the state tens of millions of dollars from corporate wrongdoers.
"Most business people in this state ... are honest and upstanding but you have some people that take advantage of people," Reynolds said.
In 2017, Baker wrote a bill that would have required the attorney general power to get permission from the governor, lieutenant governor and secretary of state before filing any lawsuit in which the state could win at least $250,000. The bill would have required Hood to get the blessing of three Republicans. The bill in 2017 passed the House and died in the Senate.