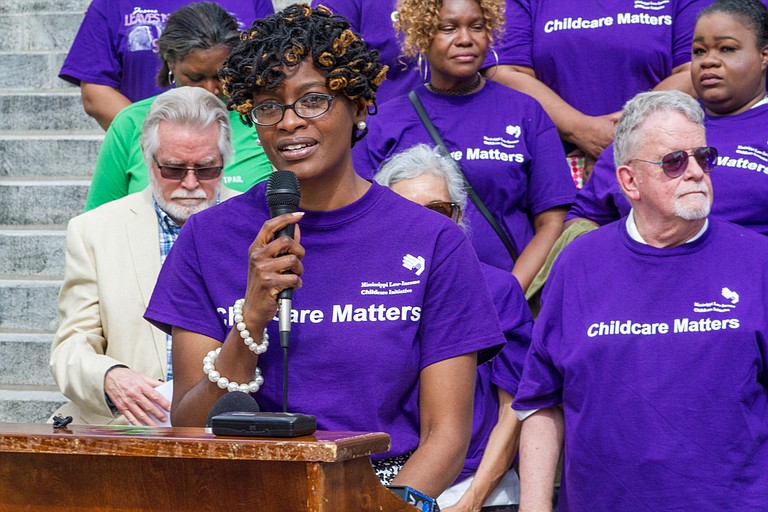 Thursday, February 22, 2018
JACKSON — Equal-pay advocates say that an amendment the Mississippi House of Representatives passed to guarantee that women are paid as much as men is actually harmful because it exempts many employees from the protection.
Rep. Alyce Clarke, D-Jackson, originally introduced an amendment to House Bill 1241 to ensure Mississippi women are paid the same as men in both the public and private sector.
"No employer may pay an employee a wage at a rate less than the rate at which an employee of the opposite sex in the same establishment is paid for equal work on a job," the amendment said. It went on to list that seniority, merit and systems that measure earnings are allowed, as long as they do not factor in sex. The amendment also contained language to allow a person to bring a challenge in circuit court if they believe their employer has violated the statute.
But then Rep. Mark Baker, R-Brandon, introduced a substitute amendment with predominantly federal equal-pay law language that he claimed did no harm to Clarke's intentions.
"I'm not trying to pull any punches. ... You will have set a state policy on equal pay," Baker said, referring to passage of the bill.
The House passed Baker's new equal-pay amendment in a bill that would prohibit local municipalities from establishing a minimum wage by a vote of 106-10 early in February, and the Senate could consider the measure now.
Cassandra Welchlin, director of the Mississippi Women's Economic Security Initiative, said they had lawyers look at the language of Baker's amendment and found that it would only apply to certain employers. Federal equal pay law applies to everybody, but Baker's amendment exempts certain employers from that law, including state government.
"You need to bring everybody into a place of accountability because those workers ... are also experiencing wage discrimination," Welchlin told the Jackson Free Press. "He brought in the tort reform language too, and that's problematic because what you're saying is they (employers) will be protected from any lawsuits. Why can't they be held accountable?"
House Bill 1241 has not been assigned to a committee in the Senate yet. Welchlin said she is okay with that because she does not support the legislation the equal-pay amendment is in.
"(House Bill 1241) is contradictory because you have women inside those municipalities, so you say you support equal pay but you want to limit local government from raising their wages. Well, that's a problem," Welchlin said.
Clarification: This story has been updated to reflect that federal equal pay laws cover all employers but with Rep. Baker's amendment, certain Mississippi state and other employees would be exempt from equal pay protections. Email state reporter Arielle Dreher at arielle@jacksonfreepress.com and follow her on Twitter @arielle_amara.