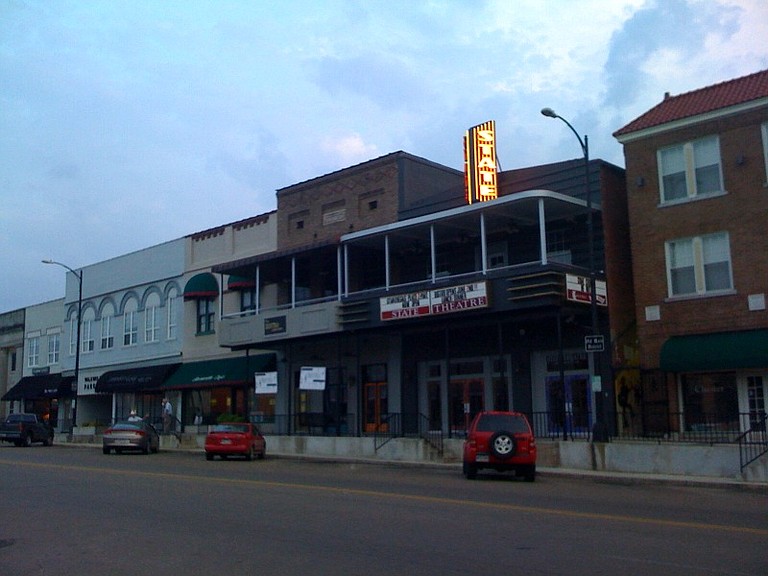 Tuesday, February 27, 2018
JACKSON, Miss. (AP) — Two women sued a Mississippi college town Monday over its denial of a permit for a gay pride parade, saying the city had denied their constitutional rights to free expression and equal protection.
Mississippi State University students Bailey McDaniel and Emily Turner filed the federal lawsuit Monday against the city of Starkville, asking a judge to overrule the city and immediately grant a parade permit to Starkville Pride.
"The city banned plaintiffs from speaking in a public forum solely because it disagreed with the viewpoint and content of their speech," states the lawsuit, filed in Aberdeen, Mississippi. "That hostility to their message was inextricably intertwined with hostility to their LGBT identity and pro-LGBT advocacy."
City aldermen had voted 4-3 last week to deny the parade permit, which sought to have the city's first-ever gay pride parade as part of a larger set of events. The four aldermen have refused to say why they made the decision, although one told a local newspaper that his constituents agreed with the move.
Mayor Lynn Spruill, who supported the parade but doesn't vote on the Board of Aldermen, said Monday that the city will study the lawsuit and then respond.
Thanks to the university, Starkville is more cosmopolitan and diverse than many Mississippi towns.
Turner said the weekend was meant to showcase LGBT people's place in the community.
"For us, I think Starkville Pride is a way to celebrate the diversity of Starkville," Turner said last week. "It's a very diverse and accepting community. It's also about showing that we're here."
But Starkville also has a recent history of public contention over lesbian, gay, bisexual and transgender issues. In 2015, aldermen repealed a resolution that made Starkville the first city in Mississippi to denounce discrimination based on sexual orientation. The same day, aldermen also repealed a city health insurance policy that allowed employees to insure same-sex partners. Gay marriage was legalized later that year nationwide by the U.S. Supreme Court
The lawsuit says McDaniel and Turner were warned by an unnamed city employee who helped them fill out their application that they should keep LGBT-related content "under the radar" if they wanted approval from aldermen. All four aldermen who voted against the parade application also voted to repeal the two LGBT-related items in 2015 and have since been re-elected.
The suit also states that aldermen failed to give any permissible reason for denying the permit, and says the judge should assume they agreed with the two people who spoke against the permit citing religious opposition. Sixteen people spoke in favor.
The lawsuit says Starkville had approved 55 straight special events applications in recent years, mostly without discussing them, emphasizing that the Starkville Pride permit was treated differently even though it didn't present any unusual issues.
"This difference in process is strong evidence of viewpoint bias," the lawsuit states.
Roberta Kaplan is the lead attorney for McDaniel and Turner. She has litigated other gay-rights cases in the state, including a challenge, thus far unsuccessful, to a law that lets some government workers and business people cite religious objections to refuse services to LGBT people.