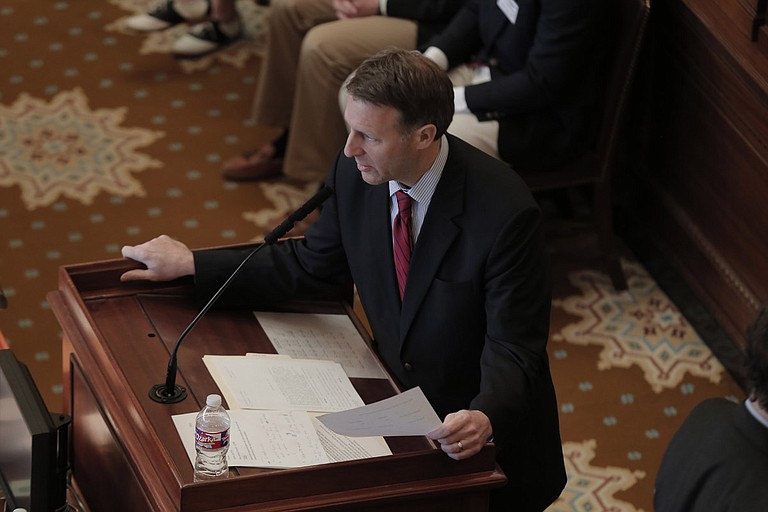 Tuesday, February 27, 2018
JACKSON, Miss. (AP) — State senators on Tuesday moved a rewrite of Mississippi's public school funding formula a step closer to passage.
However, changes made to House Bill 957 in the Senate Education Committee Tuesday mean any plan must return to the House for approval, or a conference will be needed to reconcile differences between chambers.
The new formula would replace today's Mississippi Adequate Education Program. The bill envisions increasing funding by $107 million over seven years. But even then, it would spend $157 million less than the current formula legally mandates next year.
The bill would provide a base student cost of $4,800, allocated to educate a student with no special requirements. It would then add extra per-student amounts for special education students, gifted students, high school students and those learning English. Extremely rural districts also would get an extra bump.
Committee Chairman Gray Tollison, an Oxford Republican, said lawmakers have lost confidence in the current formula. He added that the new plan would be simpler and more predictable.
"This body, the House and the Senate, has lost confidence in MAEP and if people are interested in increased funding, they should support the new formula," Tollison said. "I think this will give greater confidence to a majority of the Legislature going forward."
Opponents say Republican proposals leave schools worse off and that the public hasn't been sufficiently consulted. They say Republicans are seeking a new formula to evade criticism for not meeting the targets set by the adequate education program, which has only been fully funded twice since it was completely implemented.
"This bill is the answer to a political problem because this Legislature has made other decisions, other than fully funding the formula," said Sen. David Blount, a Jackson Democrat.
The Senate proposal does make some changes to the House plan. It would base extra funding for poor students on a three-year rolling average of Census Bureau poverty figures for individual school districts. Tollison said that would smooth out fluctuations, instead of basing it on a single year's measure, as proposed by the House.
The bill would mostly freeze funding for the next two years, but Tollison's proposal strengthens language saying districts with increasing enrollment should get a little more money during that time. After that, funding would rise or fall 3 percent per year.
Projections show the new formula would fully take effect by the 2022 budget for a majority of districts, and those districts would only gain money after that if enrollment increases. Dating back to the 2017 budget, that could mean flat funding for eight of 10 years if enrollment stays stable. Tollison changed language to say lawmakers should consider changes to the new formula every three years, but that language doesn't demand increases for inflation or changes to educational costs. It would be up to lawmakers to decide, unlike the current formula, which is automatically recalculated.
Opponents argue that school districts would be better off even if MAEP limped along without lawmakers funding it fully.
"You're looking at level funding all the way throughout," said Sen. Sollie Norwood, a Jackson Democrat. "There's no consideration for increasing funding as those costs are going to increase."