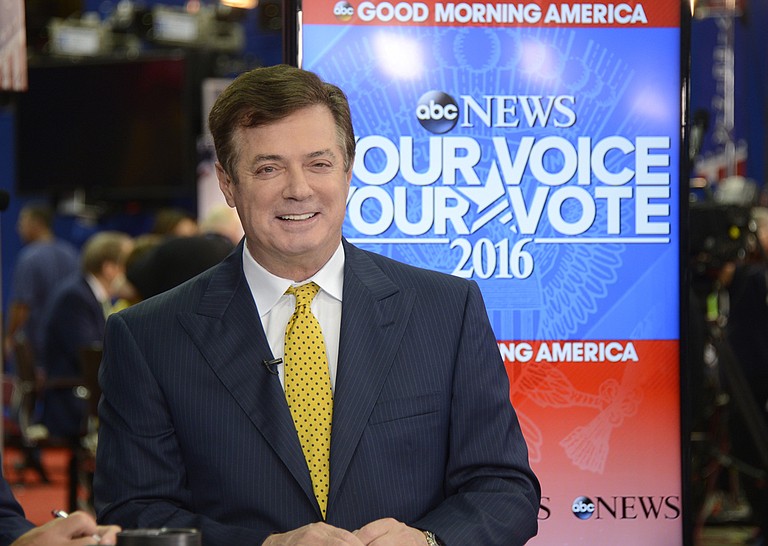 Wednesday, February 28, 2018
WASHINGTON (AP) — President Donald Trump's former campaign chairman Paul Manafort maintained his innocence on Wednesday to new charges he acted as an unregistered foreign agent and directed an international money-laundering conspiracy.
Manafort appeared at the federal courthouse and entered a formal plea of not guilty to a second indictment brought against him by prosecutors working for special counsel Robert Mueller. It was his first court appearance since his co-defendant and longtime business associate, Rick Gates, pleaded guilty and agreed to cooperate with prosecutors.
Manafort had previously pleaded not guilty in the case, but the latest indictment, which mirrored the charges filed against him last October, required him to formally enter a second plea.
During the hearing, Judge Amy Berman Jackson set a Sept. 17 trial date for Manafort and reprimanded him for making a public statement last week about Gates' plea. The statement violated a gag order she put in place early in the case, she said.
"I can certainly understand the impulse to not let that go by without asserting your innocence," Jackson told Manafort, referring to Gates' plea and "hundreds" of news articles about it. But it can't happen again, she said, or she could hold him in contempt.
Manafort's attorney, Kevin Downing, told the judge his client would appreciate more guidance from the judge on what he can and can't say publicly. He also said he plans to file a motion challenging her order.
Manafort's statement last week took aim at the prosecution, saying Gates' plea didn't change his commitment to defend himself against "the untrue piled-up charges contained in the indictments against me."
Manafort also said he had hoped and "expected" Gates would have had "the strength to continue the battle to prove out innocence."
"For reasons yet to surface he chose to do otherwise," Manafort said.