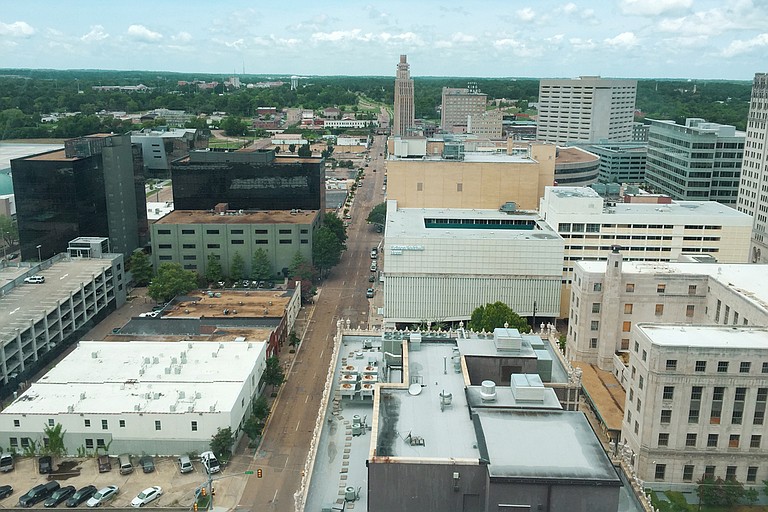 Wednesday, January 24, 2018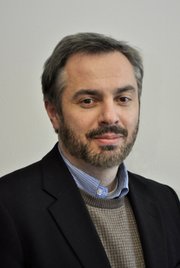 In the first-ever full issue of the Jackson Free Press in October 2002, we had a Best of Jackson ballot, with plans to reveal the winners the following January—just as we do to this day, 16 Best of Jackson ballots and celebrations in.
The reason we put a ballot in the first issue of the JFP is that we felt that Jackson, at that time, didn't celebrate itself enough—particularly its food, music, arts, local business and local people. We launched the JFP so that it could help build Jackson pride, tell the stories of its arts and culture communities, give voice to creative professionals, and help a variety of "scenes" get to know each other better.
Fast forward to 2018, and we know that the Best of Jackson reader poll has had a real impact on the community—we see it every day on billboards, in TV ads, hear it on the radio and all over social media, as well on the walls of local businesses.
We're proud to offer a fully reader-powered poll that represents the best people, places and businesses that metro Jackson has to offer. We've refined the process over the years—we now have a nominations ballot, which is a write-in ballot by readers, and a finalists ballot, where the top nominees, called finalists, compete to be the winner in their category for the year.
Thousands of folks in metro Jackson have spoken, and the results are here in this issue for your reference. Please congratulate the finalists and winners, and if you see a business in these pages you haven't patronized, give them a shot!
"Best of Jackson" (which we've trademarked in Mississippi) is so popular that we've been paid the ultimate compliment—The Clarion-Ledger has shamelessly tried to copy us in the past few years with their "Best of 2016" and "Best of 2017" contests after decades of running a newspaper here for decades without honoring the "best" of the capital city until we came along.
Ah ... corporate media at its finest. Some things never change!
Fortunately, many other things have changed. Over the past few years, we've seen changes such as the explosion of development in Fondren, improvements in downtown Jackson, and many "urban warriors" working to make a difference in south and west Jackson. (Our Best of Jackson party this year, in south Jackson, pays homage to the "urban warriors" who provide jobs, entrepreneurship, support, organization and leadership to improve the core of Jackson.)
A number of great examples of progress and sources of pride this year are 
The Art Lofts on Capitol Street, the improvements to Smith Park, the spark that's been lit at the Innovation Hub (State Street between Amite and Capitol) and, of course, the opening of the Mississippi History Museum and the Mississippi Civil Rights Museums in downtown Jackson.
We had friends in from Detroit a few weeks ago, and I was very excited to take them Fine & Dandy in the District at Eastover. That entire development provides me, personally, with a lot of hope for Jackson. All-new construction right on the interstate, offering visible progress in Jackson. Mixed-use spaces, great restaurants and retail, attractive apartments, a good hotel, high-end offices and a very real sense that—yes—we can have nice things in Jackson.
I applaud Ted Duckworth and the group that put that arduous project together—they really deserve kudos for a job well done over a long period of time, and right here in the capital city.
Looking at this year's finalists, I'm thrilled to see some new (and familiar) names in the service categories and to see all of the restaurants that make up a remarkable foodie scene that was nowhere near as robust when we started out. While we had some fantastic options in 2002, the Jackson of 2018 offers a foodie paradise with no lack of options for a date night or an evening out with friends.
I'm also proud to note that Best of Jackson continues to be a celebration of local businesses and service providers, and I remind you (particularly in this age of Amazon) that shopping with these local businesses is the best investment you can make in your city or the region. Local business owners build wealth that stays in the community, pays other people, fills tax coffers, and supports other businesses and service providers. Whenever you can, support your local community and locally owned businesses with your dollars!
A lot of people have been working very hard to put this issue together—and the big party that goes with it each year—so I wanted to quickly give a shout-out to the staff. Lead by Managing Editor Amber Helsel and Art Director Kristin Brenemen, the team of Best of Jackson writers and editors includes Music Editor Micah Smith, Events Editor Rebecca Hester, ad designer Zilpha Young photographer Stephen Wilson and intern ShaCamree Gowdy. (Of course, none of it would happen without Donna Ladd at the helm and the news team—Arielle Dreher, Ko Bragg and Dustin Cardon—keeping the city's best news coverage flowing throughout!)
As for the party, a special shout-out to JFP co-founder Stephen Barnette and his Davaine Lighting, along with Alpha Tent and Event; DJ Phingaprint; all the restaurants that are participating; the Hinds County Sheriff's Department for security; Capital City Beverages; La Terre Cellars; Republic National Distribution Company, McDade's Wine and Spirits and, this year, Ronnie Crudup Jr. and the staff at New Horizon Event Center. We're thrilled to thank Inga Sjostrom and Rebecca Hester (again) for overseeing a lot of the party prep, along with Associate Publisher Kimberly Griffin, and restaurant outreach handled by account managers Meghan Graham and Stephen Wright.
(While I'm calling names, a quick plug for Cassandra Acker, who has started with the JFP as our sales assistant. You may also see her at TeamJXN events, as she's the executive coordinator for that group as well.)
If you're a finalist and you haven't RSVP'ed for the party yet, please get a hold of us ASAP—see the ad on page 60 with contact information. We look forward to seeing you Sunday if you've RSVP'ed and seeing you all year as we enjoy the best that Jackson has to offer! Watch bestofjackson.com for winner info in the near future.