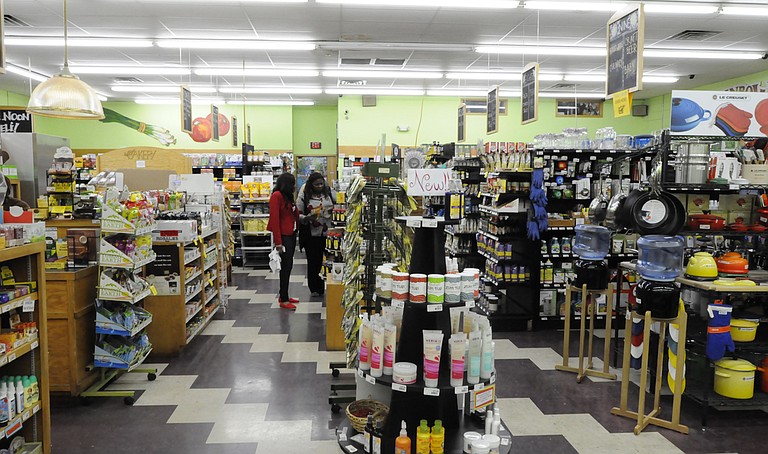 The Rainbow Co-op (2807 Old Canton Road) Board of Directors, which voted to seek Chapter 11 reorganization protection in March, has now decided to close the grocery, which has been open since 1980.
High Noon Cafe, the in-store restaurant, announced in a Facebook post on Friday, July 6, that the cafe was closing and would serve its final meals that day. Rainbow announced the closure of the store itself on Sunday, July 8.
General Manager Bryan Carrero told the Jackson Free Press that Rainbow will close by the end of July at the latest and reopen in a new space somewhere in Jackson after the current building is sold.
"We don't have a specific place for the new store picked out just yet, but we want to stay here in Jackson and are looking at a few places," Carrero said. "I've been here for 10 years running High Noon, but I know people who have been coming here since we first opened in the '80s. We're going to come back smaller, but better and more organized. This will definitely be something worth waiting for."
The store is closing partly because flooding in recent years has caused damage to hundreds of thousands of dollars in merchandise. Rainbow also faced a lack of parking due to ongoing construction in Fondren.
"The flooding has been keeping us in constant debt over the last several years, and in one instance, the store flooded three times in one month," Carrero said. "With that, the pipes in Jackson freezing this winter and other issues, it's gotten to where we have to sell everything we have now to make payroll."
To prepare for the closure and upcoming move, Rainbow is holding a liquidation sale in which all merchandise in the store is 25 percent off. For more information, call 601- 366-1602 or visit rainbowcoop.org.
Some McDade's Locations Shifting to Froogel's
Greg and Kathy McDade, the owners of McDade's Market in Jackson, have sold all four McDade's Market locations, along with McDade's Wine and Spirits (1220 E. Northside Drive), to another family-owned grocery operator.
The During family, which owns Froogel's stores on the Mississippi Gulf Coast along with three other groceries in Louisiana, will now own and operate McDade's. Paul During Jr., who is based out of Independence, La., will oversee operations in Jackson.
Kathy McDade told the Jackson Free Press that "everything is staying the same" in terms of store personnel, and During runs grocery stores similarly to the McDades.
"He has the same philosophy and mentality that we do," she said.
The McDade's name will stay on the grocery stores in Maywood Mart and in Fondren, as well as the Wine & Spirits location, which is also in Maywood. The grocery stores in Belhaven and in west Jackson will change to Froogel's and will follow the same format as the Froogel's stores on the Gulf Coast.
"Obviously, if he wasn't a good operator and we didn't know his reputation, we wouldn't have done it. We're leaving our name on the stores, which shows what we think," McDade said. "We couldn't say anything until last Thursday, once the paperwork had been signed, and we've spent all weekend working with our staff and doing transition work. We'll be hanging on until the transition is complete."
McDade noted the During-run stores use many of the same distributors and warehouses as McDade's. Some key brands that customers are accustomed to in McDade's, such as Always Save and Best Choice, are also sold in existing Froogel's locations.
SBA Hosting Open House in Jackson
The U.S. Small Business Administration will host an open house at the SBA Mississippi District Office (201 E. Capitol St., Suite 1000) in downtown Jackson on Wednesday, July 18.
The SBA Mississippi will provide visitors with information on the free programs and services the organization offers to entrepreneurs during the event, which is free and open to the public. Entrepreneurs will also get to meet with mentors, lenders, resource partners and business-development specialists.
Ashley D. Bell, regional administrator for the U.S. SBA's Region IV, will be at the event from 1 p.m. to 3 p.m. to advise entrepreneurs on starting and growing their businesses. Region IV includes parts of Mississippi, Alabama, Florida, Georgia, Kentucky, North Carolina, South Carolina and Tennessee.
For more information or to schedule a one-on-one meeting during the event, call Bridget Johnson Fells at 228-0863-4449, ext. 225, or email bridget.johnson@sba.gov.