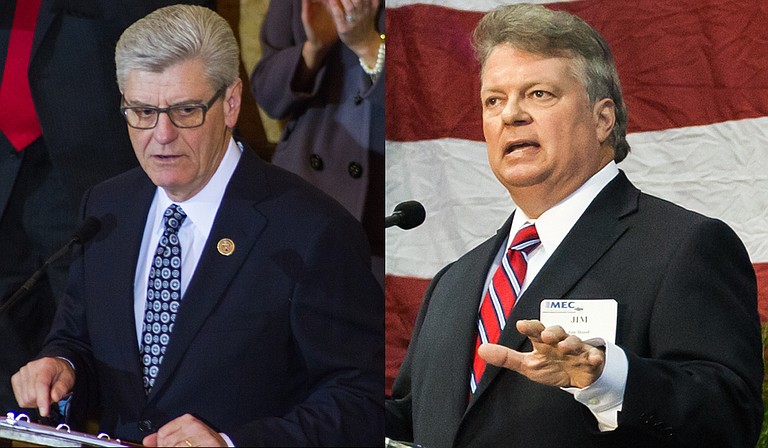 JACKSON — African American votes do not hold the same weight as white votes in Mississippi's 22nd District, a new lawsuit alleges. State Senate District 22 includes part of Cleveland, Yazoo City, Madison and Canton.
Plaintiff Joseph Thomas ran for a Senate seat in the November 2015 election and lost to Republican incumbent Eugene Clarke. The lawsuit alleges Thomas lost the election because of a white voting bloc, which would violate the Voting Rights Act of 1965.
Vernon Ayers and Melvin Lawson are also plaintiffs in the case, as are African American voters in Washington and Bolivar counties.
"What we're trying to do is redraw one particular district that has been drawn in such a way that it has deprived the citizens of having a black majority," Mississippi Center for Justice Attorney Beth Orlansky told the Jackson Free Press. "If you look at the district, it starts in Bolivar County, comes down to Madison County, which is a real stretch if you're trying to get people together who have common experience. Redrawing just a couple of districts, we can get it so that it has a more appropriate number of black voting-age population."
Gov. Phil Bryant, Secretary of State Delbert Hosemann and Attorney General Jim Hood are named as defendants in the lawsuit, filed July 9. Bryant, Hosemann and Hood did not respond to request for comment at the time of publication. Bryant and Hosemann are Republicans, and Hood is Mississippi's only statewide-elected Democrat.
The lawsuit asks for an injunction to allow the Legislature to redraw District 22 and modify one or two surrounding districts, so it complies with the Voting Rights Act. The goal is for this to happen before the November 2019 legislative elections, Orlansky said.
Following the 2020 census, districts will be redrawn statewide, but that does not make the possibility of redrawing District 22 before the 2019 election any less important, Orlansky said.
"We're just trying to clean up something that should have been fixed in the last census," she said. "This next election is very important, and we think it's important to fix a mistake and start clean for the next one."
Email Marie Weidmayer at marie@jacksonfreepress.com. Read more political and elections coverage at jfp.ms/politics.