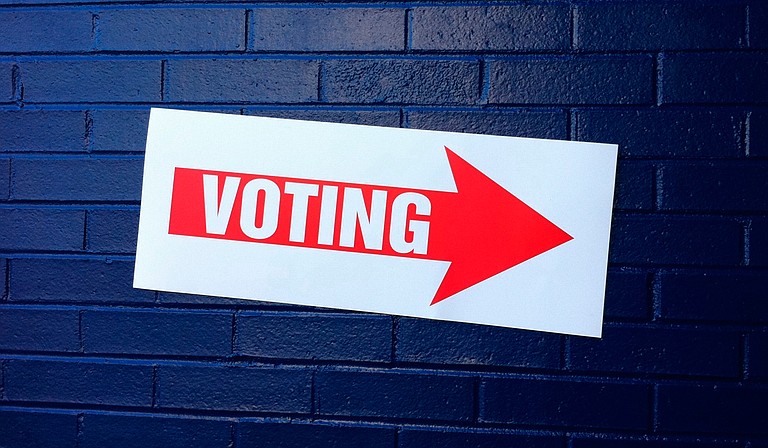 JACKSON — Polls are open from 7 a.m. to 7 p.m. today, June 5, for Mississippians to cast their vote in the primary election to fill the state's congressional seats. Voters can choose a GOP or Democratic primary ballot and vote for their districts' representatives and choices to face off in November for the U.S. Senate seats that Sen. Roger Wicker currently holds.
Secretary of State Delbert Hosemann told reporters last week that his office had received 6,000 absentee ballots, indicating at least at that point, a low turnout.
"Hopefully, we'll have a good turnout. We could have run-offs in one or more race—particularly in our congressional races," Hosemann said last week.
If no candidate wins 50 percent of the vote plus one, the race automatically goes to a runoff with the top two candidates. Hosemann's office is dispatching 26 poll observers throughout the state today. Due to Mississippi's voter ID laws, which Hosemann supported, voters must bring a form of photo ID when they vote. Also, as long as you are in line by 7 p.m., stay in line.
"At 7o'clock, the bailiff goes to the end of the line, however long it is, and they work all the way in. So if you're in line at 7 o'clock, you'll be able to vote," Hosemann said last week.
Realistically, he does not expect lines.
"I mean, we have 1,800 precincts, and I don't know any of them that will take you more than 10 minutes to vote," he said.
Voters in District 3, which include parts of north and east Jackson as well as parts of Madison and Rankin counties, have crowded ballots, particularly in the Republican race to replace Rep. Gregg Harper in Congress.
Six candidates are vying for the Republican spot in the general election to replace Harper this fall: Sally Doty, Morgan Dunn, Michael Guest, Whit Hughes, Perry Parker and Katherine Tate. More than $1.4 million in campaign donations have poured into the GOP District 3 election, FEC campaign-finance records show. So far, Hughes and Guest have raised the most money, attracting donations from Mississippi millionaires and several PACs.
District 3 voters who pick a GOP ballot will also vote for a Senate candidate, choosing between Sen. Roger Wicker, the 11-year incumbent to the seat, and Richard Boyanton.
The Democratic ballot in District 3 will feature the two Democratic candidates running to replace Harper: Michael Aycox and Michael Ted Evans. The Democratic ballot will also have the crowded Senate race that includes David Baria, Jensen Bohren, Jerone Garland, Victor Maurice, Omeria Scott and Howard Sherman.
Sherman and Baria have raised the most funds, with Sherman raising more than $620,000 (although $500,000 came from personal loans to his campaigns). Baria has raised $251,000. Rep. Scott has raised $20,000. Bohren has raised $1,800. Other candidates have not filed FEC reports or have no campaign donations to report.
District 2 GOP voters will only be able to vote in the Wicker-Boyanton election because no Republican candidates are running against U.S. Rep. Bennie Thompson. Similarly, District 2 Democratic voters will only have Thompson as their congressional candidate choice, although they will be able to vote in the crowded Democratic Senate election.
To find your polling place and see what district you live in visit sos.ms.gov/pollingplace. If you have trouble voting, call the election hotline (1-800-829-6786), voter ID line (1-844-678-6837), attorney general's office (601-359-3680) or the Mississippi Protection & Advocacy Office (1-800-772-4057).
Read more about each candidate at jacksonfreepress.com/2018elections. Follow state reporter Arielle Dreher on Twitter @arielle_amara for live election updates tonight.