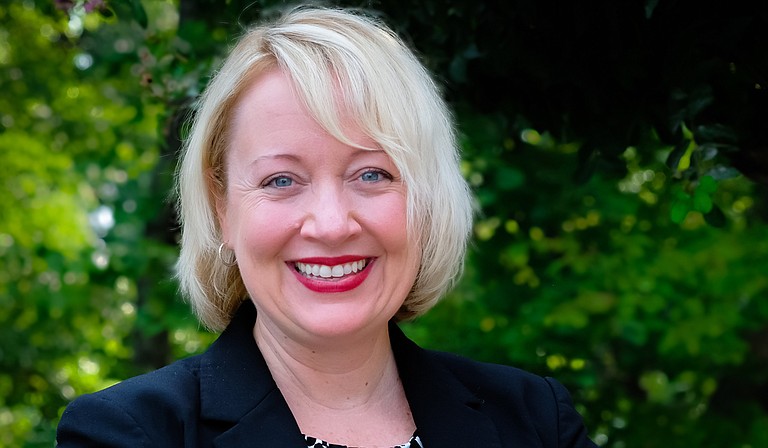 Wednesday, September 5, 2018
During a Friday night dinner rush at BRAVO! Italian Restaurant & Bar in November 2017, the restaurant was a madhouse. Amid the chaos was local author Dawn Dugle, observing its inner workings for her book, "The BRAVO! Way: Building a Southern Restaurant Dynasty."
Dugle, the chief executive officer of Dugle Media, is a Mississippian by choice—twice. Her company, Dugle Media, which she started in 2015, seeks to help local entrepreneurs tell their stories. Recently, she got to tell one close to home: the story of Jeff Good and Dan Blumenthal, and their business, Mangia Bene (Sal & Mookie's New York Pizza & Ice Cream Joint, BRAVO! Italian Restaurant & Bar and Broad Street Baking Company) in "The BRAVO! Way: Being a Southern Restaurant Dynasty." She is also the creative director at Telesouth, the parent company of Supertalk Mississippi.
How would you describe what you do?
Dugle Media is a company that trains businesses on how to tell their story. I travel the country teaching storytelling for businesses and nonprofits.
Why did you choose Mississippi?
I was recruited to come to Jackson to work at WAPT, and I was the assistant news director there, and got promoted and sent (to Arkansas). But, you know, there's always a lot of talk about your people. Most of the time that refers to your family. For me, my people have become my friends and the people that have welcomed me to the state. I felt like I found my tribe here.
Why do you think people in Mississippi, Jackson especially, need help telling these stories?
I think it's important to Mississippi, in particular, because we have been last on all the good lists and top on all the bad lists. There's this tendency to look at the negatives and wallow in that, but until we start celebrating what's really going well and trying to use that as a foundation to build upon, we're never going to get out of last place.
We're never going to get the rest of this country to take us seriously. They don't realize it's just like any other city, except maybe people are a little kinder to their neighbors. Marshall Ramsey has a great quote about how people show up with chainsaws and casseroles after a disaster, and I think that if we can find more of those stories to celebrate, we can build on that as a state.
Tell me about your book.
"The BRAVO! Way" came about through (observing the work of) Jeff Good and Dan Blumenthal, the owners and founders of BRAVO!, Broad Street and Sal & Mookie's. I noticed something when I would go into their restaurants, and it's the amazing customer service. When I talked to Jeff, he said it's really quite simple. You empower your employees to do a good job and to make it right. If you're a server, it might be your 20th transaction of the day, but to that customer, it's their first. Bringing that brand-new experience to the table every time is so important.
But the story is about (the restaurant), and how it was quite revolutionary 25 years ago when they were founding it. No bank would give these guys money, because they'd never run a restaurant before. Nobody had ever heard of the (different) food they wanted to serve like polenta and risotto. ... It's really about what does it take to be successful in that, and the drive and persistence you have to have every single day, and a lot of people don't realize just how hard they worked behind the scenes. For five years, Jeff and Dan worked at that restaurant every day. It's an amazing story whether you're a fan of the restaurant, a restaurateur or just a regular person.
What was your writing process like?
Well, thank God Jeff Good is a hoarder. He has a closet that is chock-full of 25 years of stuff. He never throws away a memo, and he had all of the documents for the business plan. I went through all of that and did five months of interviews. Once I got through all of that stuff I knew where the book was going. I just had to really sit down and be intense and write every single day. Every single day. The month of April was a blur because I didn't go anywhere except work or home. This was what was important, so I devoted the time to 
get it done.
What has been your favorite part of this whole experience?
Jeff and Dan are two of my favorite people, and being able to really tell the world their story is really exciting for me. They were great help and gave me all access.
What do you want people to take away from your book?
Well, I'd like them to take away just what it takes to make something like that successful. And the other thing, there's a lot of conversation in there. ... [R]eally getting a sense of who they are as people and what drives them, I think, is gonna be a real eye opener for people who may not know them very well. I'm excited to share that with the world, because they're amazing people, and I just want the world to see how amazing they are.
"The BRAVO! Way: Building a Southern Restaurant Dynasty" (Sartoris Literary Group, November 2018, $9.95) eBook is available for pre-order on Amazon. The book will come out in digital and print formats on Nov. 1. For more information, visit dawn
dugle.com or find the page on Facebook.