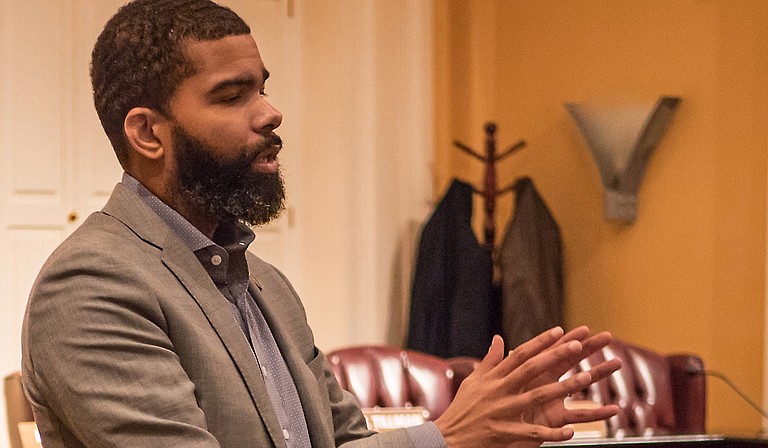 Thursday, September 6, 2018
JACKSON — Mayor Chokwe A. Lumumba had a mixed reaction to the recent special legislative session during which Jackson received $50,000 from the BP settlement to repair a bridge on Sherwood Drive and Robin Drive in Fondren.
"Now I will openly admit that we feel that Jackson could've received a more equitable distribution of that BP settlement," Lumumba said at a press conference on Tuesday. " ... But it also doesn't represent the full benefit that is derived from this particular agreement to the City of Jackson. There are several other special projects that will directly benefit the City of Jackson."
Legislators decided to distribute 75 percent of those BP settlement funds to into the Gulf Coast Restoration Fund. The rest went into the State BP Settlement Fund, which was then divided among other places in the state beyond the coast.
This special session also gave way to the Mississippi Infrastructure Modernization Act that will fund road and bridge repair in municipalities and counties throughout the state. The City of Jackson expects to receive over $4 million through this legislation.
Lumumba said Jackson would also receive $4 million per year from the state lottery—something he said was in his best interest to "be quiet about," at least initially, because lottery tickets sold in Jackson are eligible for the 1-percent sales tax to kick in.
Some of the other benefits to Jackson out of the session will take place at Tougaloo College. The settlement bill allots $1 million to the Tougaloo College Research Development Foundation to pay the costs "associated with completion of restoration, repair, renovation and upgrades to the interior of the historic Tougaloo College site where the Freedom Riders took refuge," the bill reads.
Public Works Director Bob Miller co-signed the mayor's appreciation for funding.
"This additional funding will be part of a coordinated effort on capital planning and capital construction management," Miller said. "Our needs here in the City of Jackson are in the hundreds of millions of dollars." He added that this additional funding will help meet those needs.
The mayor thanked his lobbying team, and spoke of the importance of maintaining a relationship with the State of Mississippi.
"I have repeatedly stated that it is important that the City of Jackson maintain a relationship with the State of Mississippi and all of our other intergovernmental relationships," Lumumba said. "To that end, we have spent quite a significant amount of time at the state capitol talking with individuals, ensuring that Jackson is at the table."
"It has been said that if you're not at the table, then chances are you may be on the menu," the mayor added.
Email city reporter Ko Bragg at ko@jacksonfreepress.com. Read more about the 2018 special session at jfp.ms/specialsession18.