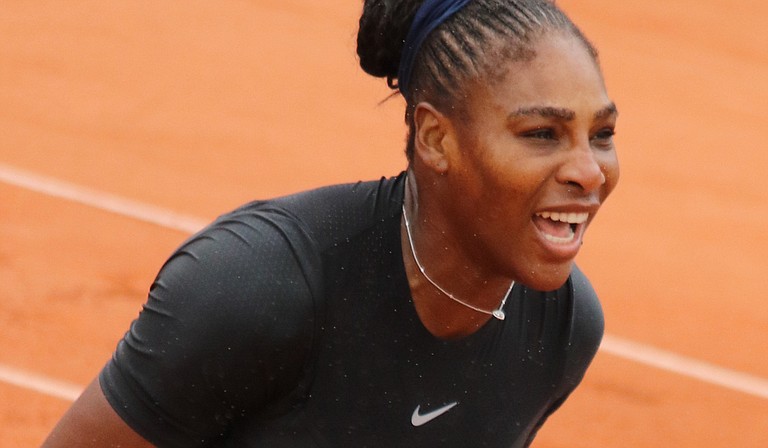 Tuesday, September 11, 2018
First and last off, Serena Williams and Naomi Osaka were both cheated by the mayo-flavored patriarchal machine. Osaka was robbed of her win, and Williams was robbed of her spirit.
I understand that many of us have fallen victim to patriarchal logic in the past because we simply didn't know better, or if we did, we stubbornly chose not to do better. The lack of pressure and oversight in a male-dominated society gave those of us who chose not to do better an opportunity to claim ignorance, despite knowing that we reside in a society that openly embraces toxic patriarchy just as much as white supremacy.
Growing up, education and entertainment programmed our brains to assume only men could reach the apex of human achievement, that only they could reach the summit of everything from politics to finances to athletics. For example, Facebook Memories can be a gift and a curse. Usually, it reminds us of how optimistic we were about life while seeking transient pleasures such as one-night stands or 3 a.m. Waffle House runs. However, those same memories can also remind us of how far we've come, personally. Facebook, the other day, did just that when it took me back to a status I posted four years ago: "CONGRATULATIONS TO SERENA WILLIAMS, THE GREATEST WOMEN'S PLAYER IN TENNIS HISTORY!" When I read this stupid sht, I immediately asked myself, "Did I limit Serena's greatness? Serena Fing Williams?"
Williams has managed to dominate tennis for two decades. Her first major title came at the 1999 U.S. Open, when the then-17-year-old defeated No. 1 seed Martina Hingis and became the first African American woman to win a Grand Slam in the Open Era (it began in 1968 when major tournaments agreed to allow professional players to compete with amateurs). Her momentous win announced the arrival of a new era in women's tennis, an era ruled by melanated queen sisters, dominating the game with power, Afrocentric style and an uncompromising "f* with me if you want to" grace.
"Women make up so much of this world, and, yeah, if I were a man, I would have 100 percent been considered the greatest ever a long time ago," Williams once said. Roger Federer, whom many consider the greatest to play the sport of tennis, flat-out said she is the greatest tennis player of all time. However, even though he is correct in his assessment, to box Serena's greatness in just the realm of tennis seems to be ill-suited as well.
Whenever we discuss the greatest athlete of all time, multiple factors help us find a reasonable conclusion. Those factors include not only natural ability and career achievements, but also achievements and influence outside of the boxing ring or basketball court or tennis court. Williams literally checks every box. Her natural ability and career achievements coupled with her backstory of being a little black girl from Compton who went on to conquer a sport dominated by toxic masculinity and white supremacy makes her one of, if not the most, influential sports figures to grace our TV sets.
For #BlackGirlMagic in the form of Serena and Naomi to dominate a sport meant for the white upper class is to rage against the mayo-flavored patriarchal machine. In other words, to rage against the status quo. And when someone as great as Williams comes along and not only challenges the machine but spits in its face while crip-walking on the courts of Wimbledon, the subconscious, or conscious, decision to box in her greatness will soon follow. The conscious decision for chair umpires to steal games from her because she acted "too woman" and because she acted "too black" will soon follow.
The fact that she can dominate, have a baby and dominate some more all while demanding equal pay and shouting "BLACK LIVES MATTER" from the halls of Wimbledon gives little black girls hope around the world—Including Naomi Osaka—that they can achieve unboxed wonders, all while crip-walking on toxic systematic dogma, on U.S. Open umpires who try to put black women in a controlled box.
Leslie McLemore II, a Jackson native, is now in Washington, D.C. He is a graduate of Jackson State University, North Carolina Central University School of Law and American University Washington College of Law.
This column does not necessarily reflect the opinions of the Jackson Free Press.