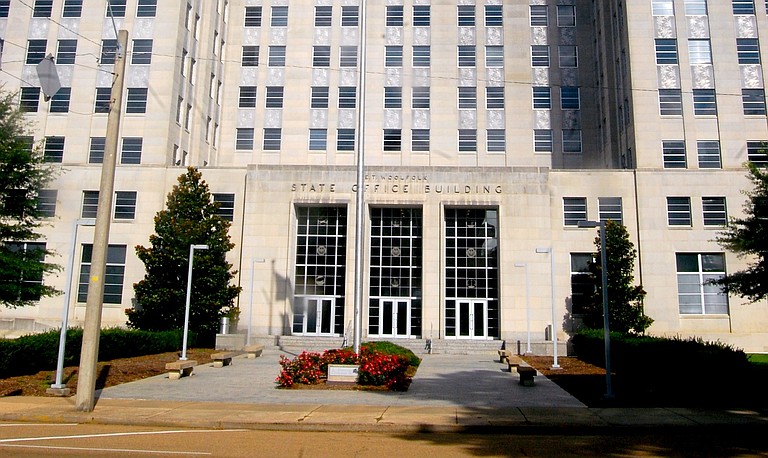 Wednesday, September 12, 2018
JACKSON, Miss. (AP) — Mississippi lawmakers will hold a single day of public hearings next week to start the monthslong process of writing a state budget.
Hearings are set for Monday at the Woolfolk state office building, across the street from the state Capitol in downtown Jackson. State agencies already have submitted requests for the 2020 budget year, which begins July 1, 2019.
The 14-member Joint Legislative Budget Committee used to hold several days of hearings each September to ask questions of state agency leaders. The schedule has been condensed to a single day with only a few agencies:— the Public Employees Retirement System; the departments of corrections, education and public safety; Medicaid; and Child Protective Services.
Among those not on the public hearings list are universities, community colleges and the Health Department.
Senate Appropriations Committee Chairman Eugene "Buck" Clarke, a Republican from Hollandale, said Tuesday that all the agencies appearing during the hearings have had "unique issues" and lawmakers want to ask questions about those. For example, he cited the Department of Education's recent decision to stop development of a $5.5 million software project after spending $840,000 in federal money that can't be recovered. Clarke called the project a "throwaway" of money.
Clarke also said he intends to ask why the retirement system is requesting an increase for what state and local governments pay into pensions.
"The stock market has done pretty well the past year or two," Clarke told The Associated Press. "I just want to hear a detailed explanation."
Republican Rep. John Read of Gautier, who leads the House Appropriations Committee, said in a separate interview Tuesday that he wants to ask Department of Public Safety executives about long lines at driver's license offices on the Gulf Coast and in the metro Jackson area.
"That's just unacceptable," Read said.
Read said budget writers are trying to gauge whether state tax collections will continue to meet or exceed expectations. The Legislative Budget Office said Monday that for the first two months of the current budget year, state revenue was $17.8 million higher than lawmakers predicted it would be.