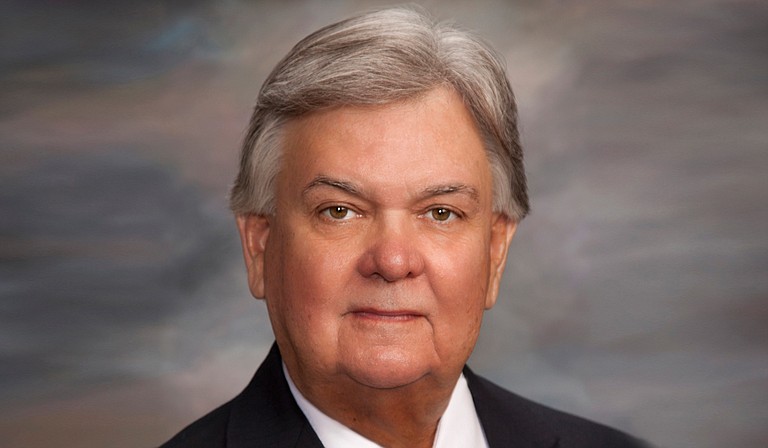 Friday, September 14, 2018
David Allen, founder of Jackson-based Allen Financial Group (5898 Ridgewood Road), recently celebrated the 40th anniversary of his firm, which he first opened as Allen Associates on Sept. 1, 1978. Today, the firm is a general agency of the Guardian Life Insurance Company of America, a Fortune 500 company, and in November 2017, it merged with Atlanta-based Ashford Advisors.
Allen, 70, was born in Laurel, Miss., and went to R.H. Watkins High School, now Laurel High School. His father, Neville Allen, was a partner in a property and casualty insurance company in Laurel before dying of a heart attack at age 43. David Allen says his father's death drew him to enter the insurance industry for himself.
"When my father died, it affected our family deeply, and put a great deal of stress on ourselves and our relationships," Allen said. "I became drawn to the idea that I could do something to help other people mitigate the kind of financial risk and pain we experienced."
Allen joined the Air National Guard in 1968 and served on active duty for one year. In 1971, while still in service, he received his bachelor's degree in economics and finance from Mississippi State University. He moved to Jackson that year and began working for John Gainey at his insurance firm Gainey & Associates.
After retiring from the National Guard as a staff sergeant in 1974, Allen attended the Mississippi College School of Law for two years but decided to instead pursue a professional designation as a chartered life underwriter, or CLU, which he says is someone who is educated in all aspects of the life insurance profession.
He received his designation from the American College of Financial Services in Bryn Mawr, Pa., in 1978. He became a chartered financial consultant in 1983, allowing him to focus on the investment and wealth-management side of the financial planning industry.
"I joined the insurance industry during a period where we were starting to focus on using a financial planning approach to meet our clients' needs rather than selling financial products," Allen said. "Financial planning was a radical kind of idea back then, one in which I get to know you personally and what your financial position is.
"You tell me about your income, your liabilities and what you want to accomplish financially in life, and we design strategies to get you where you want to go. We keep things together for families and individuals when they get married, when they start a business, when they retire and all throughout their life."
Allen and his wife, Cheryl, have been married for 37 years. Their oldest daughter, Courtney Allen, works as a senior pastor at Grace Baptist Church in Richmond, Va. Their youngest daughter, Camille Allen Snyder, is a managing director at Ashford Advisors and is married to Drew Snyder, who is the executive director of the Mississippi Division of Medicaid. Allen also has a 2-year-old grandson named Jeb Snyder.