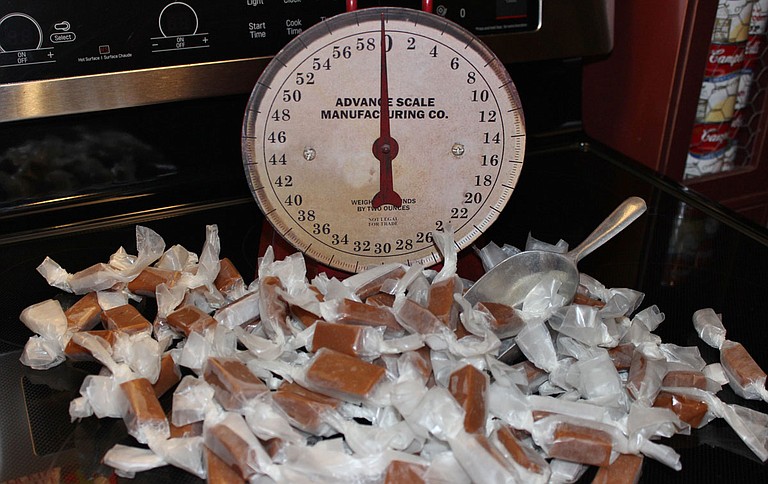 Wednesday, December 11, 2019
These homemade caramels may take a little extra time and concentration, but by the time you sample the end result, you know that your attention and vigilance throughout the process was worthwhile. Homemade caramels make for a great gift or party favor during any holiday, and an added benefit is that the whole house will have a sweet scent wafting through the air that can outmatch nearly any candle you may come across.
Ingredients:
4 cups sugar
2 cups light corn syrup
1 can (14 ounces) sweetened condensed milk
1 ½ cup milk
1 cup whipping cream
1 cup butter, unsalted
2 teaspoon vanilla extract
Directions:
Thoroughly butter a 13x9 or 15x10 pan, depending on desired thickness of the candy.
In a 6- or 7-quart Dutch oven, carefully stir together sugar, corn syrup, sweetened condensed milk, milk, whipping cream and butter.
Place over medium heat and use a wooden spoon for stirring. A wooden spoon is important for making sweets such as these, so do your best to acquire one before attempting this recipe if you do not own one already.
Stir occasionally until it comes to a boil, being careful not to get the sugar on the sides of the pan. Once a boil is reached, clip on a candy thermometer and cook, stirring constantly, until the candy reaches the "soft ball" stage at 240°F.
Once it reaches 240°F, remove from heat immediately, stir in the vanilla, and then pour (without scraping) into the prepared pan.
Allow candy to stand to cool overnight or approximately 10 hours. Remove from pan onto a wooden cutting board. Cut into one-inch squares. Cut waxed paper into squares approximately 6x6 inches. Then wrap each caramel square in a square of waxed paper, twisting on each end to preserve the candy's freshness. Makes approximately 100 pieces of caramel.