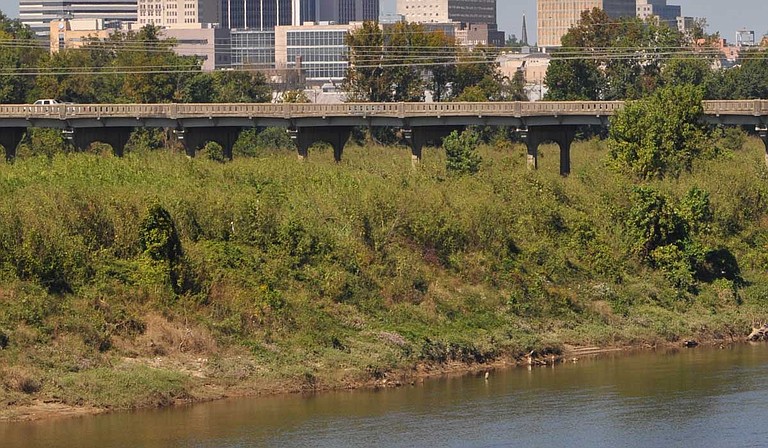 It is interesting how quiet the proponents of the "One Lake" plan have been over the last couple of months.
Maybe it is because in September 2018, U.S. Congressman Steve Scalise, R-Louisiana, added language to the America's Water Infrastructure Act of 2018 to stall the progress of the One Lake project.
The language in the act outlined that the U.S. Army Corps of Engineers must entirely vet the One Lake plan to ensure that there would not be adverse environmental or economic impacts to the lower Pearl River and any past and ongoing restoration activities in southeastern Louisiana. Scalise is an unlikely ally in the opposition of the One Lake project because one could never paint him as a "liberal tree hugger." On the contrary, he is a conservative Republican from a conservative district in Louisiana. A Republican has represented his district dating back to 1977, and it has strongly leaned Republican in every presidential election dating back to 2000.
U.S. Congressman Bennie Thompson, D-Mississippi also voiced opposition to the One Lake project in September 2018. The project would directly impact his Congressional district, and in his letter to the U.S. Army Corps of Engineers and the Rankin-Hinds Flood Control District, he raised 54 questions that they needed to answer regarding the project.
Thompson's objections ranged from an inadequate opportunity for the public to review the plan to public-health impacts to environmental harm. Therefore, it is telling that opponents of the project have come from both sides of the political spectrum, a rare common ground in today's polarized political discourse.
Maybe it was the Mississippi Department of Transportation who said in December 2018 that all nine bridge spans crossing the Pearl River, including both spans of Lakeland Drive and Interstates 55 and 20, would catastrophically fail if developers completed the One Lake project.
First, it would cost several hundred million dollars to replace all these bridges, and this cost was not included in the Rankin-Hinds Flood Control District's draft Environmental Impact Statement.
Second, imagine the traffic snarl if all of these bridges had to be replaced. This would make the never-ending construction on Highway 49 South and Interstate 55 South look like minor inconveniences.
Third, the funds could fix existing roads and bridges that are in desperate need of repair rather than having to reconstruct nine bridges that are currently functional and do not need replacement.
Or maybe it was it the Mississippi Department of Environmental Quality declaring a "water contact advisory" in May 2019 when an estimated 23.6 million gallons of "minimally treated sewage" entered the Pearl River and its tributaries, all sourced from City of Jackson sewage pipes.
This final one to me is the kicker because this advisory has lasted two months, and there is no sign that MDEQ will lift it. It is significant for multiple reasons. First, it underscores the need for funds to support desperately needed sewage infrastructure improvements that are an immediate need (on top of the road and water infrastructure needs) rather than spending taxpayer dollars on the One Lake project.
The One Lake project is a want; the infrastructure woes are a need.
Second, raw sewage entering the local waterways can directly impact human health by introducing high levels of bacteria (specifically E.coli) into the local waterways. So you can't go swimming and wading in the Pearl River at Belhaven Beach; you have to tell the neighborhood kids that they can no longer wander and explore local creeks, and you must tell your fishing buddies that they cannot go fishing in the Pearl River around Jackson because it is unsafe to consume the fish.
Beyond these recreational activities, the Pearl River is where we extract our drinking water. Because safe and clean drinking water is one of the most basic human needs, we should prioritize fixing broken sewage lines for this reason alone.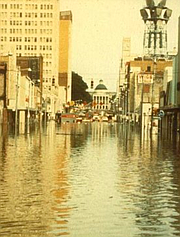 More than a decade of JFP coverage of flooding and lake plans for the Pearl River
Third, because sewage has ended up in the Pearl River and local creeks (Hanging Moss, Eubanks, Town and Lynch), where would it end up if the One Lake project was constructed? All the sewage would have drained directly into the One Lake project because these waterways empty into the proposed project area! So along with capturing all the storm-water runoff from the City of Jackson laden with fertilizers and copious amounts of trash, it will also serve as a collection point for much of Jackson's sewage leaks and effluent that are entering into the local waterways.
I now understand why One Lake proponents have been so quiet. There hasn't been much good news for them over the last eight to 10 months. If these new facts don't convince the proponents to change their minds, they might need a more accurate name for their project: "One Sewage Lagoon."
Will Selman is an assistant professor of biology at Millsaps College. This column represents the views of the author and does not necessarily reflect the opinions of Millsaps College.