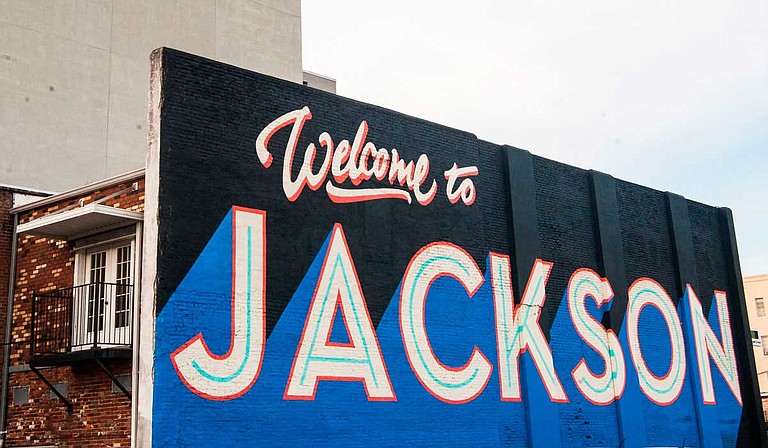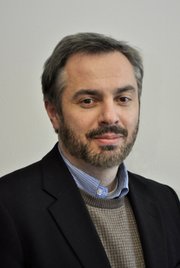 Welcome to another "BOOM Jackson" edition of the Jackson Free Press. This issue serves two major purposes. One, it's a three-month look ahead at arts and cultural events in the Jackson metro. Two, we do the BOOM edition quarterly, with a focus on local entrepreneurship and economic development—stuff I love!
I hope you'll find this issue of Jackson Free Press magazine useful to toss on your coffee table and refer back to for the next few months. And I particularly hope you'll take pleasure in some of the feature stories you'll find inside, particularly those focused on tourism in Jackson (and Mississippi) and the new Cultivation Food Hall at the District at Eastover.
In particular, the stories of the business women opening restaurant concepts in the food hall—with the hope, one day, of spinning them out into full-service offerings in our community—are a fabulous read, and something I'm really thrilled to know is finally happening in Jackson.
On the tourism front, no, we're not New Orleans, yet, but there's a steady drumbeat of offerings in Jackson that's making it more and more interesting to think about tourism as a potential part of our growth.
We've had fantastic museums and related resources come online in the past decade—Mississippi Museum of Art, the Art Garden at MMA, Mississippi Children's Museum, the Two Museums—and that's in addition to other great resources that were already on the ground like the Museum of Natural Science, the Mississippi Agriculture and Forestry Museum and the Mississippi Sports Hall of Fame & Museum.
The Jackson Zoo may be getting new management, it seems, and could be part of this cultural renaissance driving visitors to the capital city. The full-fledged embrace of civil-rights history, foodie culture and the ever-present music scene helps as well. We've got something to build on.
On pages 21-22, you can learn a little more about tourism as an economic driver for Mississippi and Jackson, and how that can affect the bottom line—and quality of life for all of us as residents. In particular, it's worth noting that an embrace our the state's race history and a celebration of the battle for civil rights now resonates as a driver for tourism. (Just imagine if we changed the state flag!)
Meanwhile, outside the pages of this Jackson Free Press, this month ushers in another turning point for our media company that I'm very excited to announce with one word: podcast. As I write this, the ink is drying on a fun new venture for the JFP staff—we're now the producers of "Let's Talk Jackson," the fantastic podcast created by Beau York and Podastery, shepherded through six prior seasons by Beau and his team, where they talked to fascinating people throughout the Jackson metro.
As we begin season 7, we'll be keeping much of the same energy and focus that has made "Let's Talk Jackson" a three-time winner in the Best of Jackson best podcast category. We'll be focusing on local personalities and issues that Jackson faces, with an eye out for both the heroes on this journey and the solutions that we might be able to implement as we work to celebrate our achievements and overcome our challenges.
What we hope to do is increase the reach of "Let's Talk Jackson" while maintaining the integrity and the "voice" of the show. One thing we've learned very quickly about "Let's Talk Jackson" is that a lot of people are listening to it already, and for some Jackson transplants, it was one of their first introductions to the quirks and pleasures of Jackson culture. So we're going to keep that up, while mixing in a little more of the "solutions journalism" touch that you're accustomed to getting from the Jackson Free Press.
The initial voices on Let's Talk Jackson will be me (focusing on entrepreneurship and development in Jackson), Amber Helsel (arts and entertainment) and Donna Ladd (politics, people and culture). We expect to hear from other staff members and friends of the JFP as guest hosts of the show, and we're thrilled to be keeping Beau York as an executive producer on "Let's Talk Jackson." Kourtney Moncure will remain on board as our producer as well, helping us keep the show tight and sounding great, as it has been for years.
Our first full episode will be timed to coincide with our next print issue of the Jackson Free Press, dropping on March 20, 2019, with Donna Ladd interviewing Benny Ivey about his journey from crime and white-gang leadership in south Jackson (and prison) to his success in the construction business and his new role as a "credible messenger" working with local youth to try to keep them out of trouble.
He's super-entertaining, too.
You can subscribe to "Let's Talk Jackson" via iTunes or follow the show on Soundcloud . Our podcast page will be live at letstalkjackson.com. (The show does still have some sponsorship slots available, so if you're a local business or organization, and you'd like to get the word out, please write me at todd@jacksonfreepress.com.)
Finally, I wanted to offer another shoutout to everyone who has joined the JFP VIP Club in the past few months—we've had wonderful participation in this new program, with people stepping up to the plate to support our deep journalism in Jackson and beyond. If you appreciate the work done by the JFP staff and freelancers and you'd like to help sustain what we're doing, please become a member!
You can join at jfp.ms/vip with either a monthly or annual subscription to the VIP newsletter; at the Gold level or higher we can also send you a print subscription to the Jackson Free Press. We can't thank you enough for the direct support of the Jackson Free Press and its mission to inform and engage the people of Jackson.