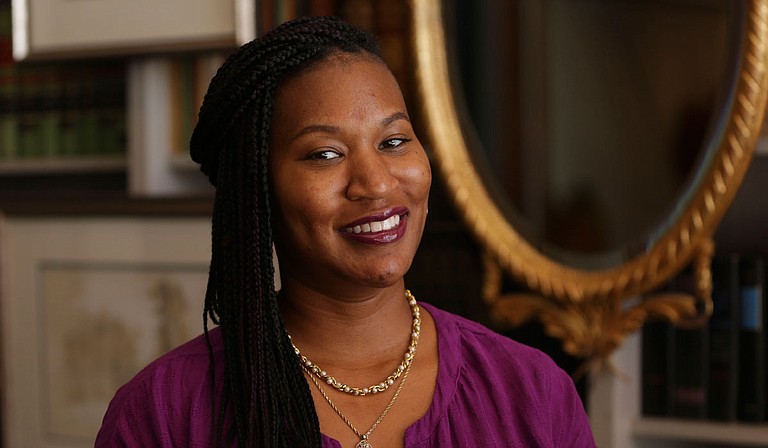 For the last 12 years, Robyn Kennebrew has worked for nonprofit organizations in their communications, marketing or fundraising departments. While she had never imagined herself delving into law, she now helps people who have had charges on their records for years and have lost opportunities for employment or housing get a fresh start as the development coordinator for the Mississippi Volunteer Lawyers Project, a nonprofit that assists low-income individuals across the state through pro bono attorneys.
"We host pro self-representation legal clinics where individuals can meet with an attorney to have their documents drafted," she says. MVLP assists people with uncontested family law issues such as divorce, guardianship, name changes and will drafting to name a few, as well as expungement cases.
As a child, Kennebrew's mother encouraged her to volunteer, which led her to become involved in the Girl Scouts, her church and other organizations. "(My mother's) guidance and exposure is where my love for service, helping people, began," she says. Kennebrew, 34, adds that she finds her position with MVLP rewarding.
"Some clients have told me that they felt like a weight has been lifted from them when they obtained their expungements. Giving people a potential 'fresh start' has been meaningful and rewarding," she says.
The Jackson native earned her bachelor's degree in business administration from Jackson State University in 2007. That same year, she began her first full-time job with the Jackson Medical Mall Foundation, where she coordinated community events that the organization sponsored and planned and implemented community outreach activities.
Kennebrew decided to pursue her field because she at one point dreamed of working as a marketing executive in the fashion or music industry. "I must have seen that role in a movie, which made me want to do that," she says.
Furthering her education, Kennebrew studied strategic public relations in George Washington University and later obtained her MBA from Mississippi College in 2017.
One of her objectives within her field has been to increase the traffic for her workplaces. Using coverage from local newspapers, she increased the Medical Mall's traffic for a certain event that she had planned by 60%. For MVLP, she has been growing the pro se legal clinic program through partnerships, people served and new locations.
"In 2014, before I came to MVLP, there were about 10 "Know Your Rights" workshops and clinics hosted throughout the state. I joined 2015 and since then we have grown the program significantly. Each year, we host at least 25 clinics," she says. Currently, she is marketing for an expungement clinic in Hattiesburg scheduled for Feb. 20.
Throughout her career, she has been responsible for coordinating special events like annual banquets and galas and leading the cultivation and solicitation efforts that have raised more than $100,000.
Kennebrew is presently organizing MVLP's annual fundraising event, the Pro Bono Awards recognition event, where the organization honors volunteers who have given their time and resources to assist low-income Mississippians with their legal abilities.
"MVLP has amazing volunteers that work countless hours to help people resolve their legal matters, all at no cost to the clients. We use this event as a time to celebrate them. The reception is held each fall, and is our main fundraiser. Our donors are also recognized at the event. Their monetary contributions help us to help more people." Kennebrew says.
She is married to Edward Kennebrew, Jr., and they have two children together—Ayden, 11, and Lani, 9.