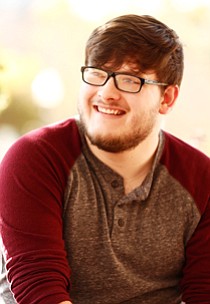 Micah Smith was on the JFP staff from April 25, 2014, until, Jan. 11, 2019, serving as music editor and associate editor.
You can still send gig info to music@jacksonfreepress.com and events listings to events@jacksonfreepress.com.
Recent Stories

To longtime fans, a phoenix may seem like an apt metaphor for Louisiana-native post-hardcore act As Cities Burn, which has returned with a new album after 10 years. However, to vocalist T.J. Bonnette, the band's revival isn't as dramatic as it sounds.

When the Dixie National Livestock Show & Rodeo returns to Jackson from Feb. 7 through Feb. 13, another southern institution will be returning with it: Grammy Award-winning country act Shenandoah.

For Ron Spigelman, there is just as much magic in a conductor's baton as the wand of any witch or wizard. "Music, in my opinion," he says, "is the true third dimension in film."
Instead of centering my New Year's resolution on things that just benefit me, I decided to focus on shopping and eating locally as often as possible to help bolster the Jackson businesses I want to support, such as Offbeat in midtown.

Mississippi has some incredible musical roots, but the state often does not get enough attention for its current crop of original music, oddly.

Thalia Mara Hall in downtown Jackson has featured plenty of orchestral events over the years, but the latest concert from touring act Cirque Musica plans to do something a little different with the space.
Layoffs ended up paving the way for Clinton resident Kody Gautier to combine his love of music with his skills as a videographer.

Jackson-native musician Matthew Mayberry, better known as Yayo the Drummer, has been performing with Lil Wayne for about two years, but he says that he has worked to promote live instrumentation in hip-hop shows for a long time.

Cathead Distillery's new bourbon line, Old Soul bourbon whiskey, went on sale in liquor stores statewide on Friday, Nov. 16. Cathead produced 500 cases of Old Soul for this initial batch, which it will only sell within Mississippi.

Since its debut in 2013, the Scooby Doo truck has become something of an icon at Monster Jam, thanks in part to Myranda Cozad, who has been one of its drivers for almost three years.